A program to help students identify and research the ideas that matter to them most and work on their storytelling and communication skills.
Emotional video reel, 2019
As the creative director I have to deal with communication at all levels, including documentary and emotional videos, graphics and web communication. Each year has a different theme which leads the communication and the guidelines of the topics that will be faced by the young speakers.
In collaboration with Riccardo Antonino, professor of Cinema and Media Engineering at Politecnico of Turin and Gabriela Alvarez, Certified Hard & Soft Skill Coach, we have included some workshops like "how to make a digital presentation" in the teaching module, "the basics of photography and videomaking", to help students achieve technological know how and improve their communication skills through digital tooling.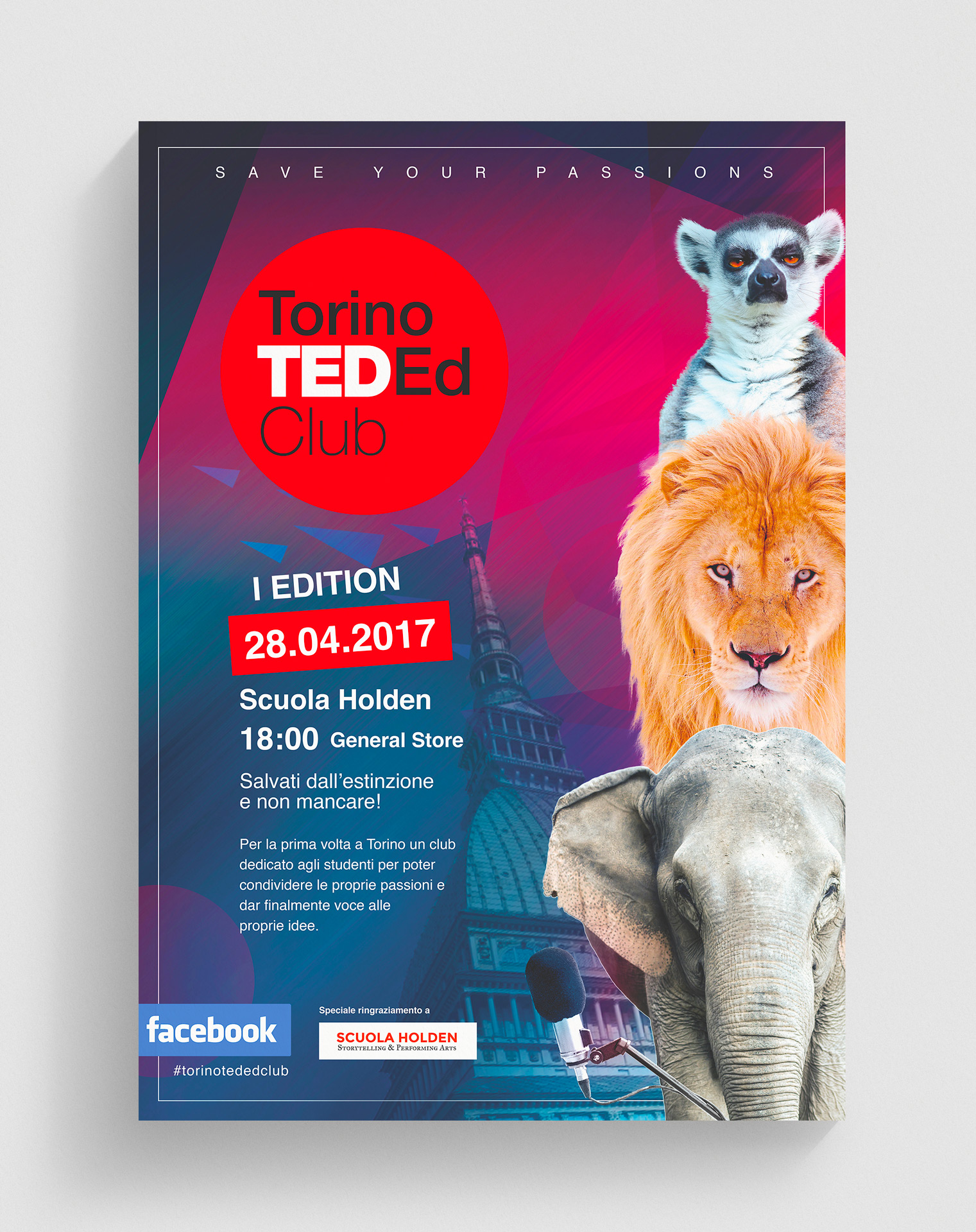 Save your passions
I edition theme, 2017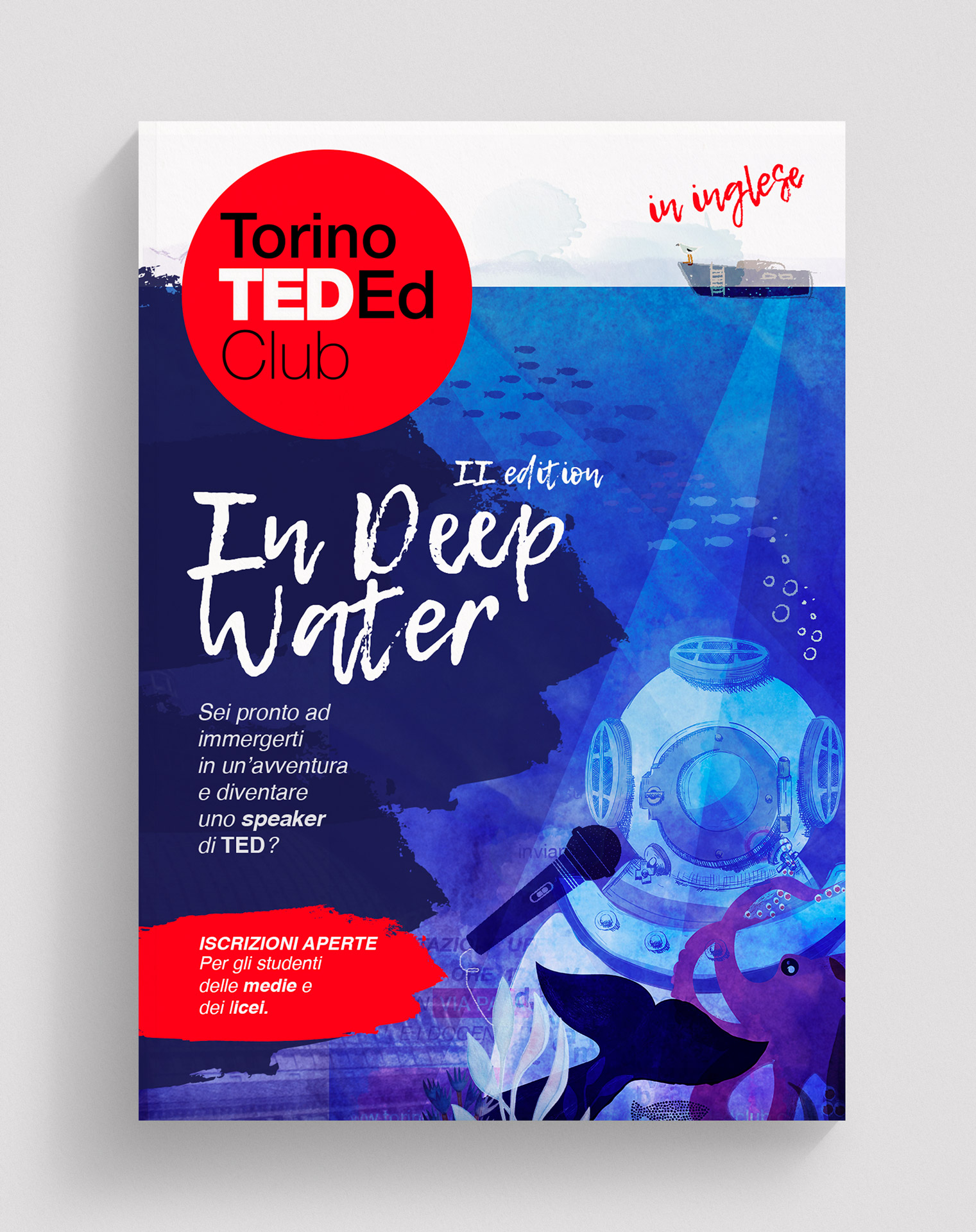 In Deep Water
II edition theme, 2018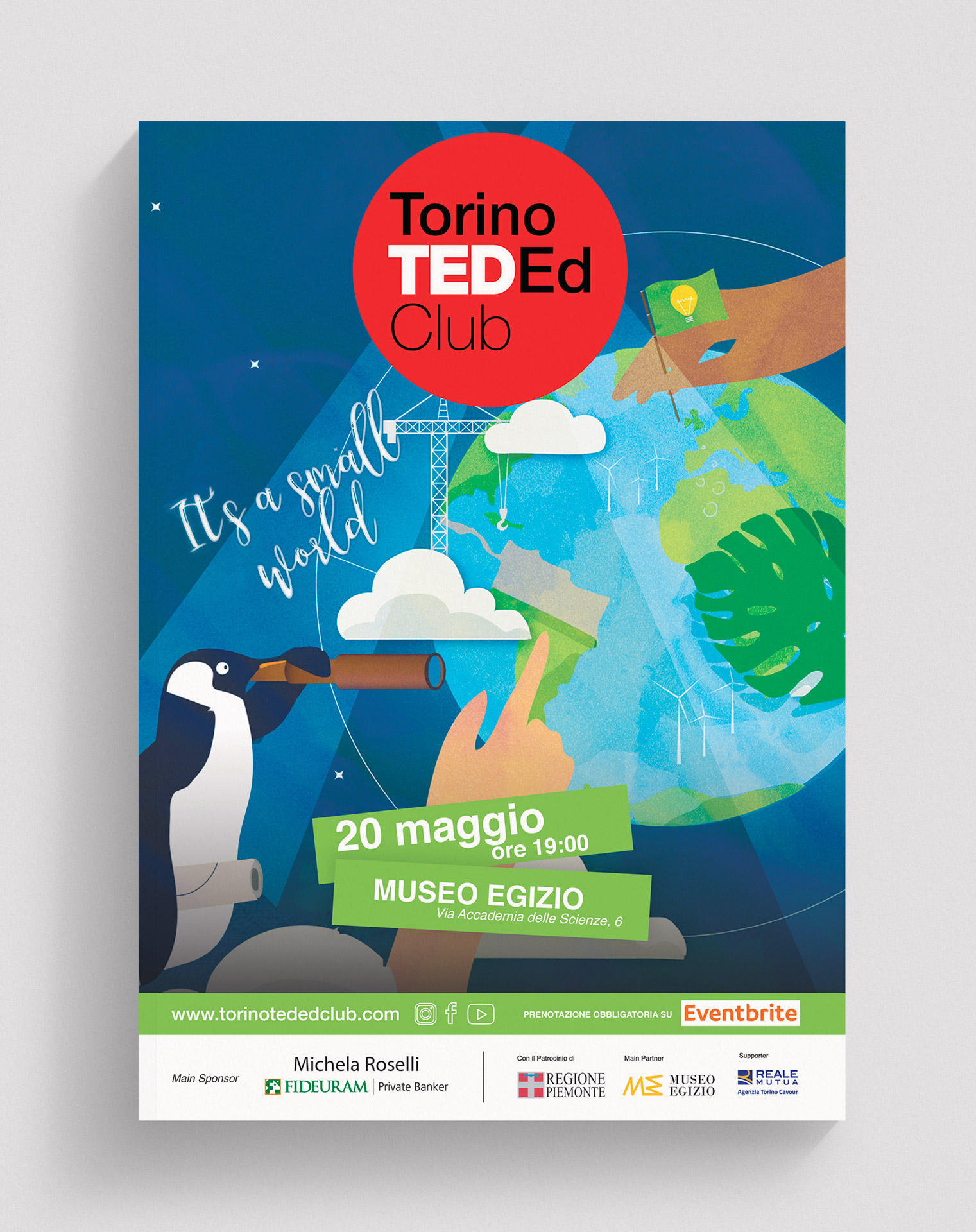 It's a small world
III edition theme, 2019
Safe Haven
IV edition theme, 2020
The whole communication kit, both offline and online content, is created following the reference theme. Every year a title and a mood are created to inspire the children, and they are engaged in content design to make them feel involved and passionate.
The website is designed on a "one-pages" architecture. As with a diary, each edition has one page and collects the testimonials, videos and photographs of 1 year's experience. You can navigate from one edition to another by discovering stories and watching the talks published in previous editions.
TED's video production is aimed at being highly emotional and telling the story of the commitment, work and joy of the kids. A collective participation: from the script to the editing, the students support the video production taking part as actors to promote their final event.
It's a small world
III edition, Promotional Video
It's a small world
III edition, Backstage
Save your passions
I edition, Promotional Video