"Archeologia invisibile" – The purpose of the exhibition is to illustrate the principles, tools and results with regard to the meticulous work around the recomposition of information, data and knowledge made possible today by the application of science and technology to other disciplines.
Robin Studio – Engaged in video Installation, 3D animation and Mapping 3D
Communication Department – Museo Egizio
Infographics and print ready layouts
A map to highlight all the collaborations that led to the birth of the exhibition. An infographic that guides visitors in the first part of the itinerary.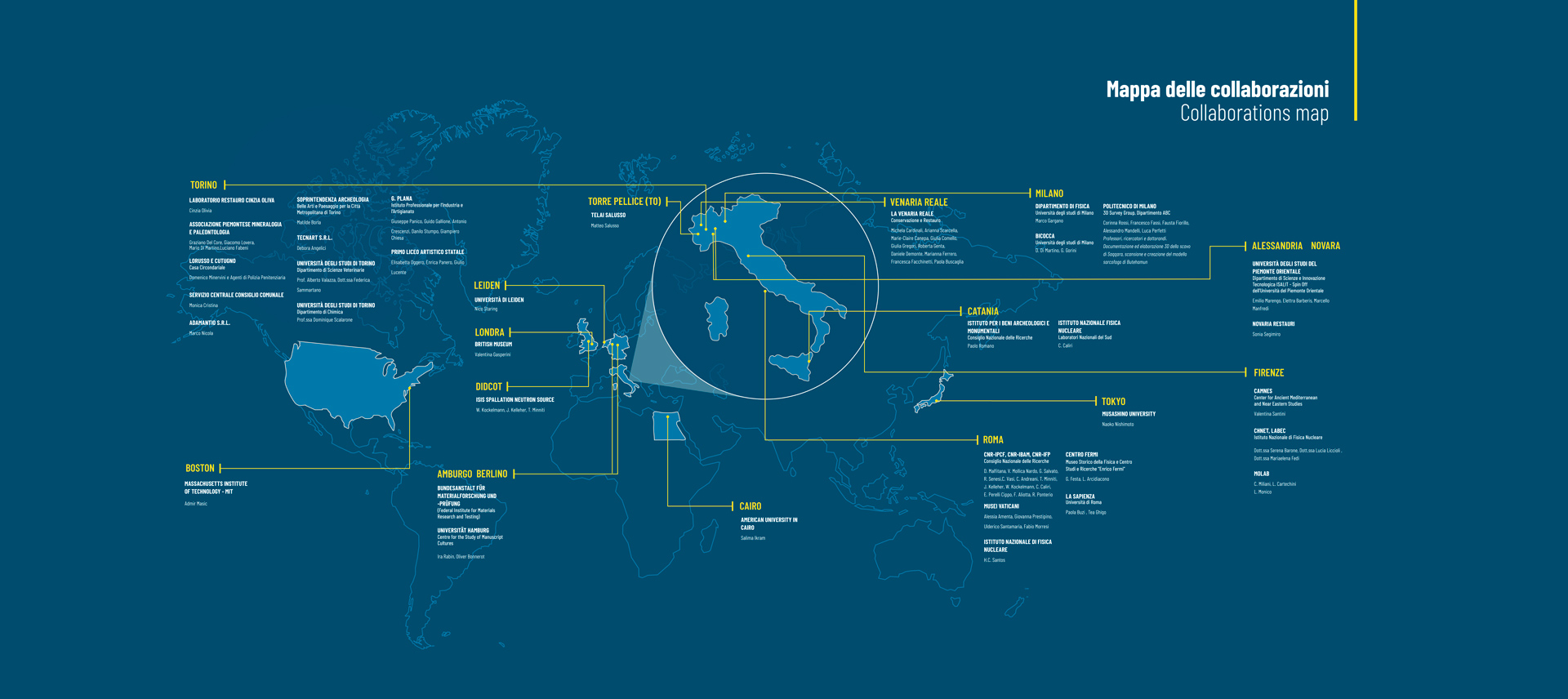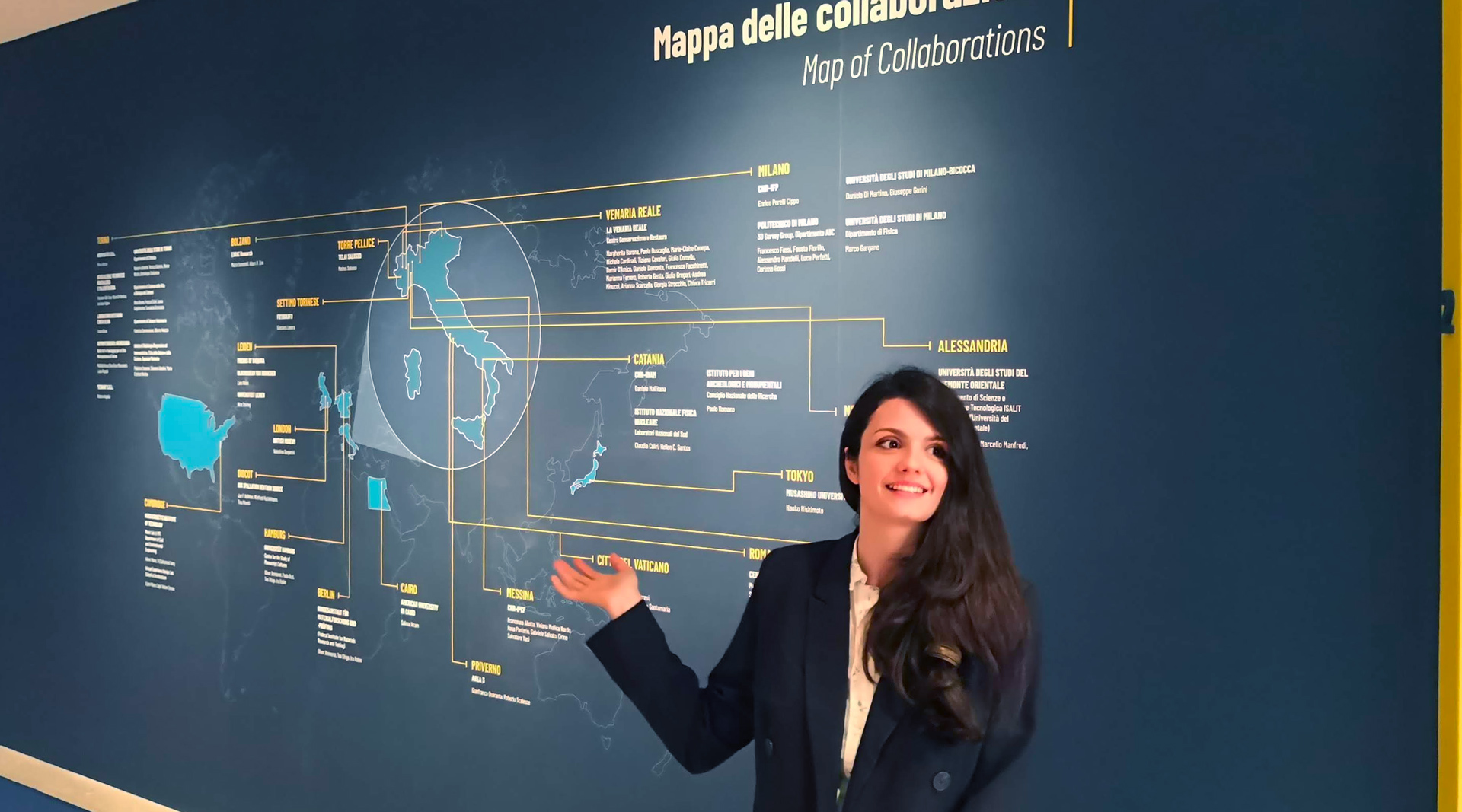 A map to illustrate the animal and plant origins of the ancient Egyptian pigments.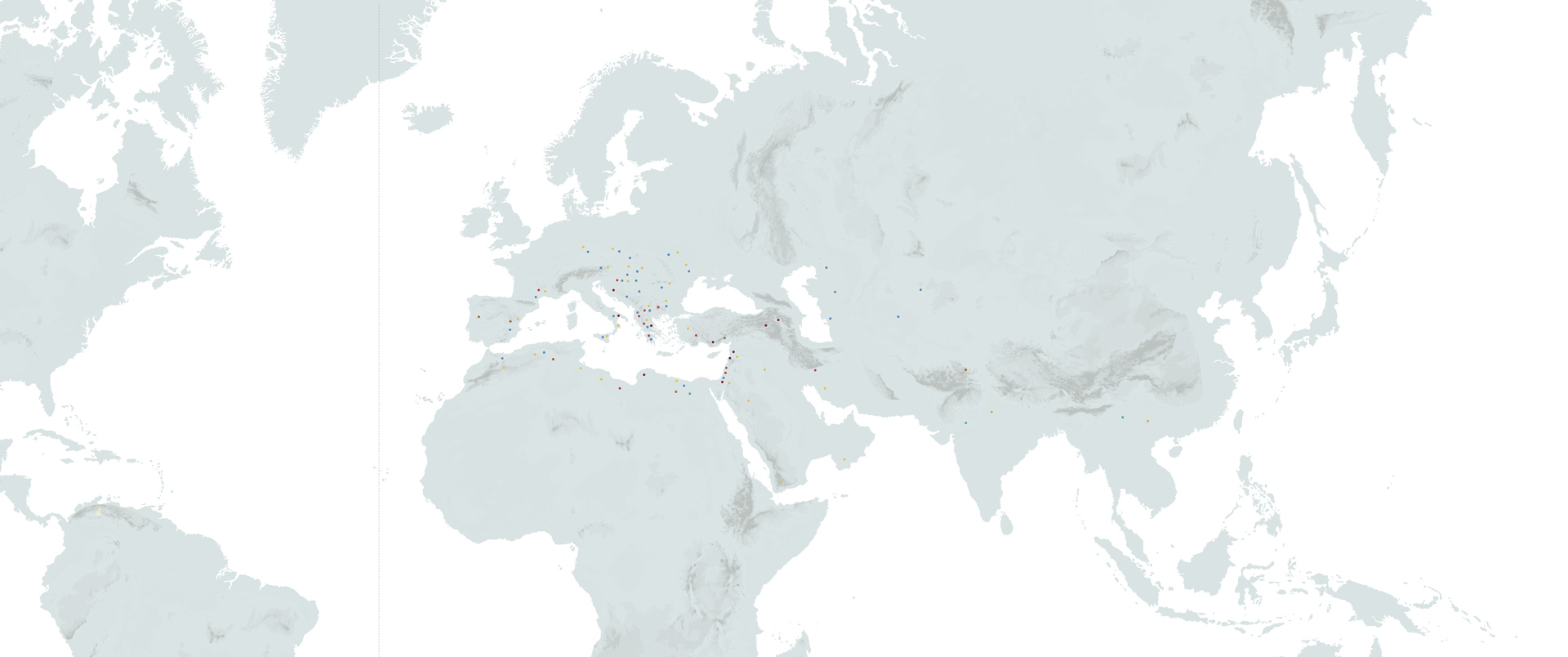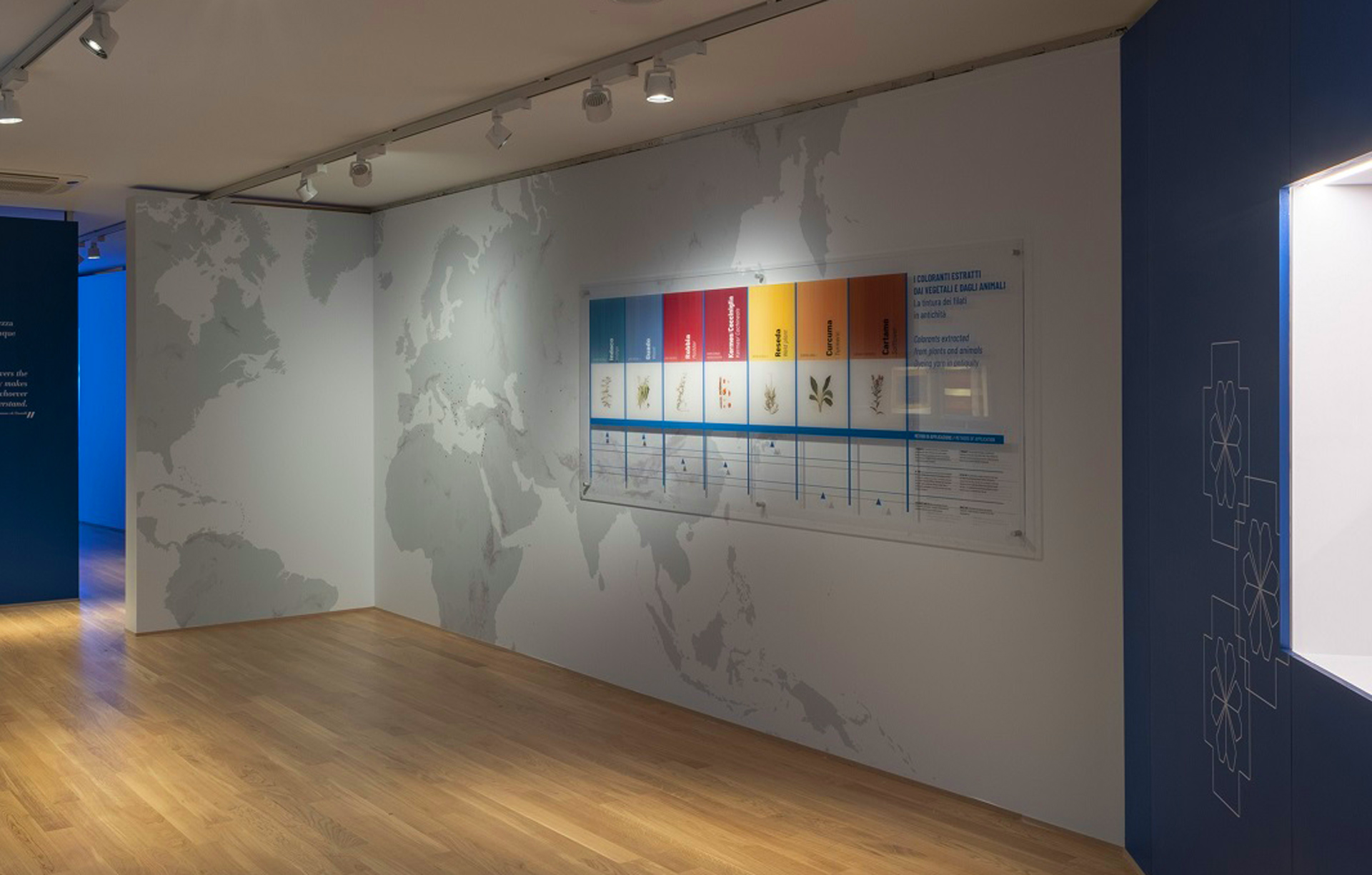 Layout and executive editing of the exhibition room texts.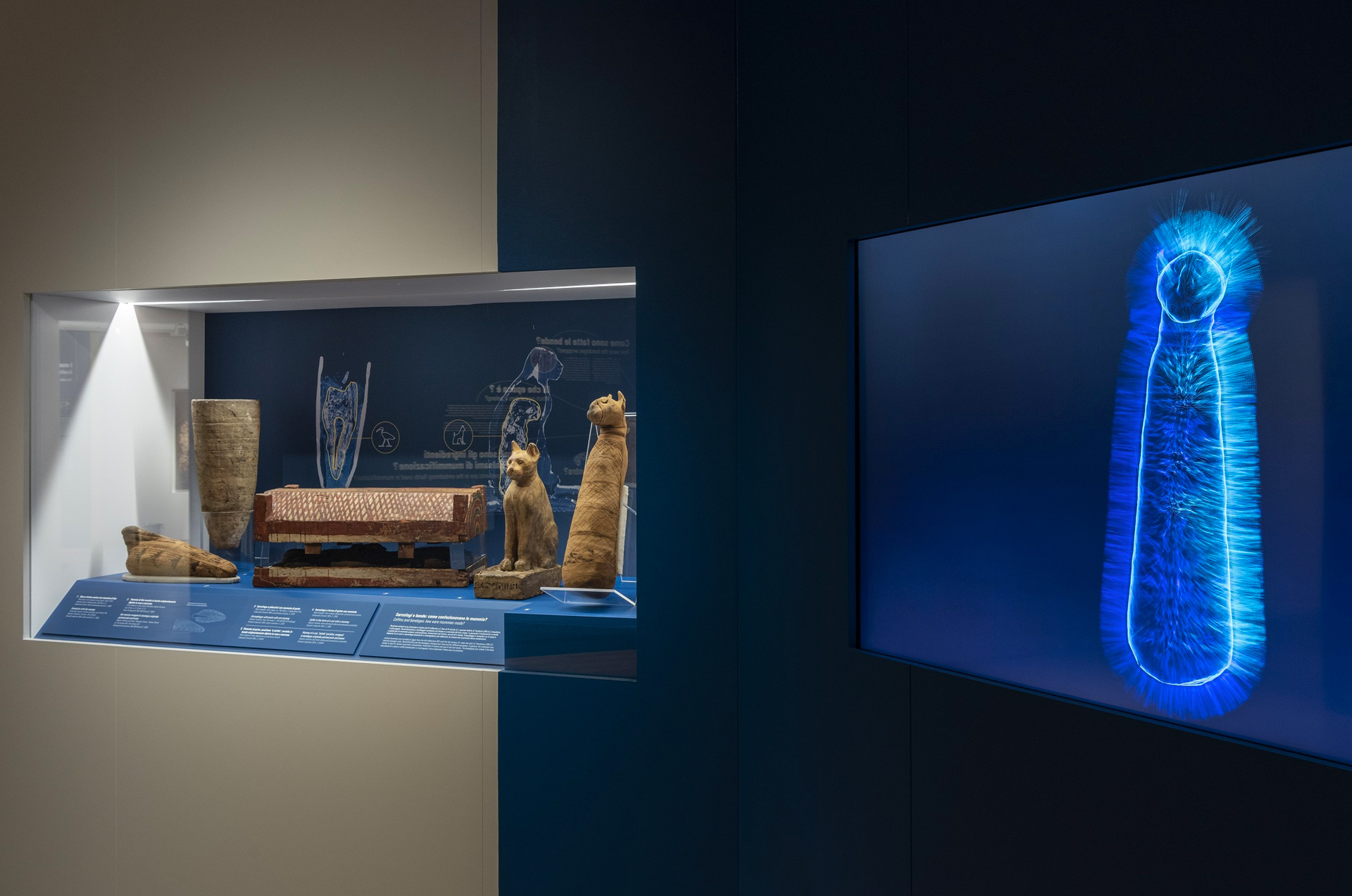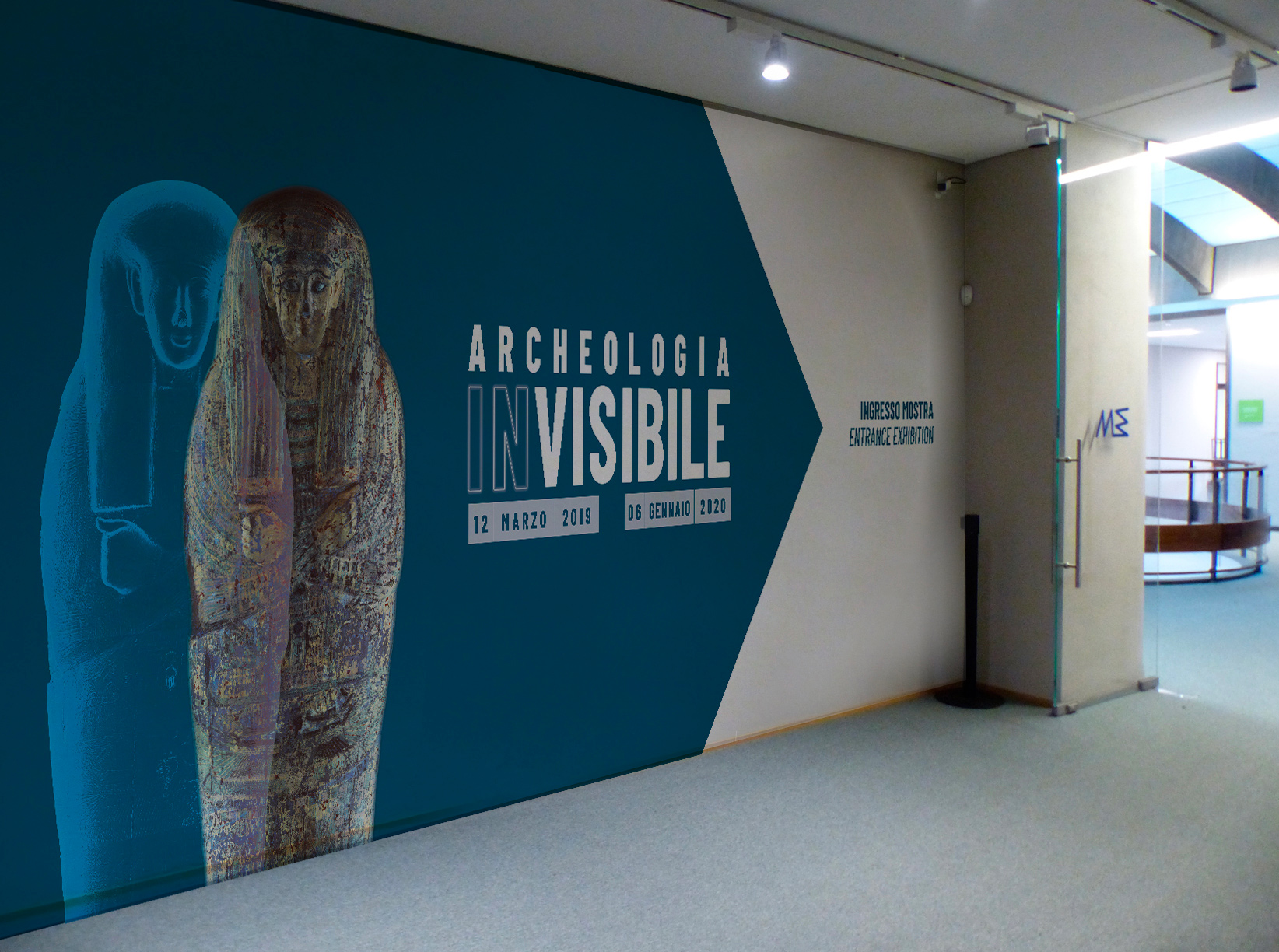 Graphic derivations for the web and printing executives for promotional material.